Same Collection. New Connections.
Own assets. Take action. Connect to Ethereum. All as your NFT.
ERC-6551 brings your NFTs to
life with
token bound accounts
ERC-6551 brings your NFTs to life with
Tokenbound accounts
with ERC-6551, your NFT can
Own other Assets
Use your NFTs like a wallet
MAKE ONCHAIN HISTORY
Take actions with your NFT
Connect WITH NFT
Use your NFT as an identity
live cross-chain
See your NFTs in action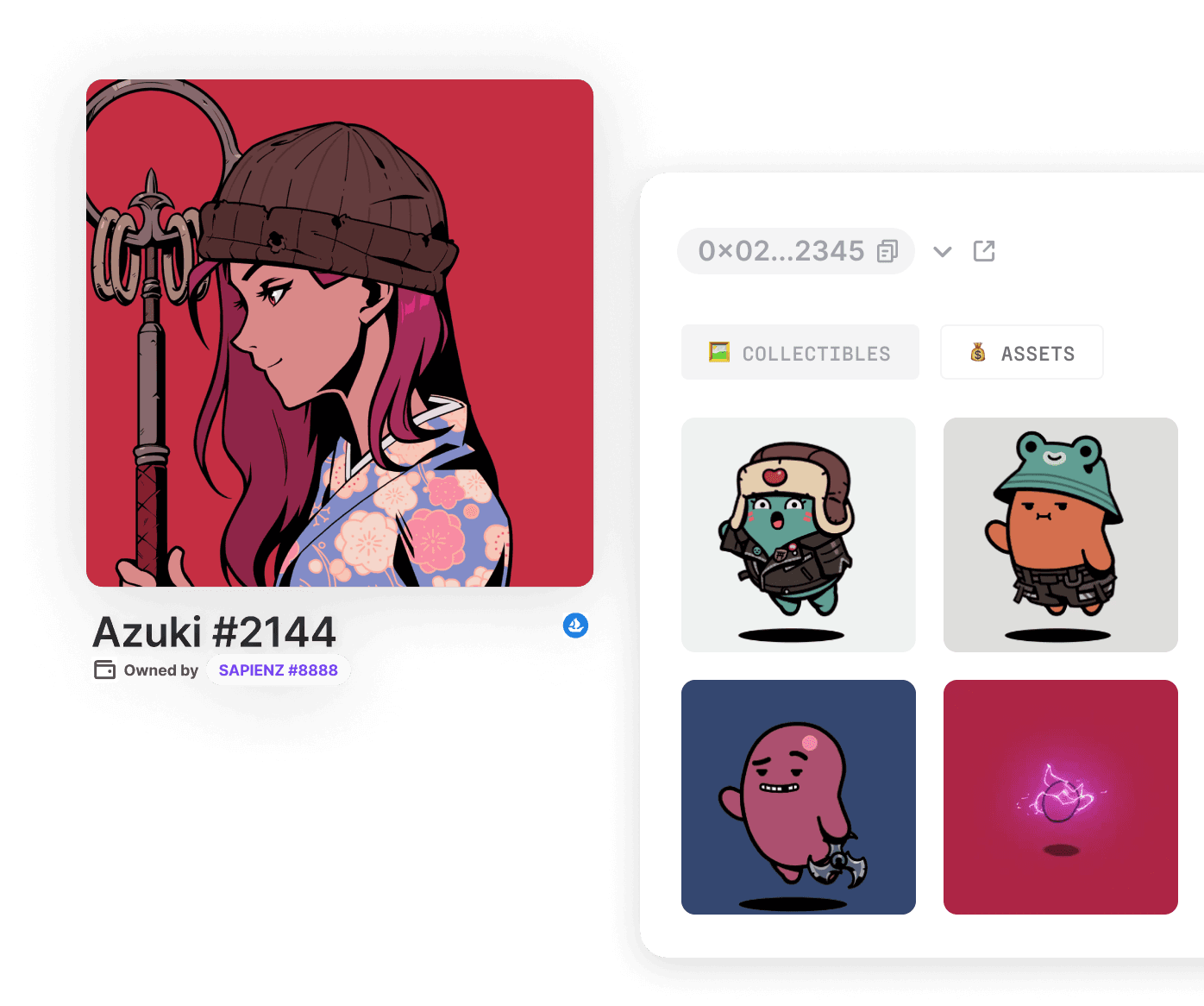 For project owners
Airdrop directly to an NFT's
Tokenbound account
Get a list of your community's
token bound account addresses
. Airdrop directly to NFT accounts, retroactively form DAOs and reach holders no matter how quickly NFTs change hands.
How to use TBA addresses in your project
You're Invited!
Join the Weekly Dev Call
Chat all things Tokenbound with the team and 1500+ builders using ERC-6551.
Start building on ERC-6551